Lead the Future
Graduating with your BSN can open doors in leadership, administration, management, research, education, specialty roles and other initiatives within your healthcare organization. Attending CSU, you have the convenience of a flexible online program as well as the benefit of a significantly reduced tuition rate.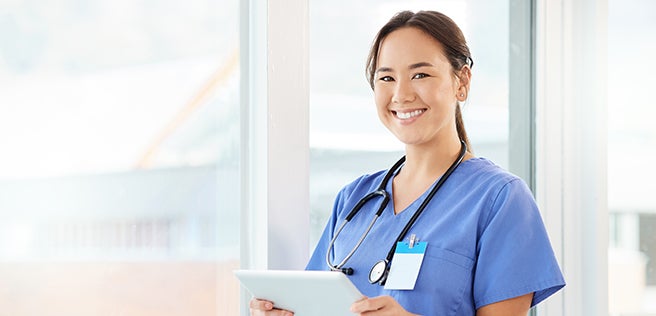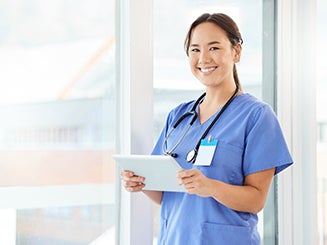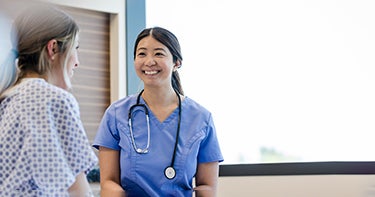 Credits
30 credit hours of Nursing classes
Program Highlights
Accredited by CCNE (Commission on Collegiate Nursing Education)
Convenient online courses, offered asynchronously
You can complete the program at your pace
Admission fall, spring and summer semesters
Personalized advising for a smooth transition to the BSN degree
Significantly reduced tuition and scholarship opportunities available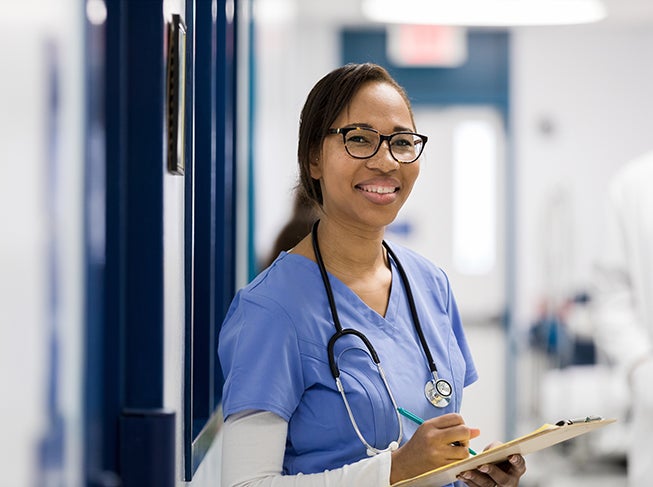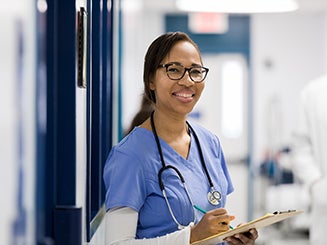 Learning Methodology
The curriculum is offered in a fully online, asynchronous format. We admit students all year round. All courses are offered on a 15 week rotation (12 weeks in the summer).  Students will learn to examine data better, implement best practices, and find better solutions to patient outcomes. You will also better understand the cultural, economic, and social issues that affect patients and influence healthcare delivery systems. This additional education often leads to new and rewarding opportunities and specialized roles.
Admissions Requirements
A 2.0 GPA and prerequisite coursework with grades of C or better are required for admission. Prerequisites include:
Anatomy & Physiology I & II 
College level Chemistry with Lab
Microbiology 
Psychology 
English I & II 
Statistics
These courses must be completed prior to beginning the Nursing sequence in the Fall semester. Please schedule an appointment with the advisor for individual guidelines.
Requirements for admission include:
Hold an active Ohio Registered Nurse License.
Complete all prerequisite coursework with a grade of "C" or higher. Maintain an overall prerequisite GPA of at least 2.0.
Maintain a cumulative GPA of at least 2.5.
Apply for admission to Cleveland State University at least six weeks prior to any School of Nursing deadlines.
Apply for admission to the School of Nursing. Applications for the program are accepted through June 1 for classes beginning the following Fall semester and November 1 for classes beginning in the Spring semester.
Courses
In order to earn a bachelor's degree at Cleveland State University, students must meet the CSU undergraduate requirement of 120 total credit hours. For the RN to BSN, students must complete at least 30 semester hours, earned in residence at Cleveland State University. 
The course sequence for the online RN to BSN program is as follows and contains only the nursing courses. Other university undergraduate requirements apply and individual plans can be developed with an advisor after a review of previous coursework. 
Semester I
| Course | Title | Credits |
| --- | --- | --- |
| NUR 330 | Theory & Professional Practice | 3 Credits |
| NUR 348 | Applied Informatics and Clinical Data Analytics for Healthcare Professionals | 3 Credits |
| NUR 334 | End of Life/Pallative Care (WAC Course) | 3 Credits |
Semester II
| Course | Title | Credits |
| --- | --- | --- |
| NUR 338 | Application of Genetic and Genomic Technology to Delivery of Nursing Care Across the Lifespan | 3 Credits |
| NUR 350 | Leadership & Management | 2 Credits |
| NUR 361 | Evidence-Based Practice for Nursing Care Delivery (WAC Course) | 2 Credits |
| NUR 405 | Gerontological Nursing/Clinical | 2 Credits |
Semester III
| Course | Title | Credits |
| --- | --- | --- |
| NUR 404 | Diversity and Inclusion in Nursing | 3 Credits |
| NUR 418 | Proventive Strategies for Communities/Clinical | 2 Credits |
| NUR 470 | Capstone | 1 Credit |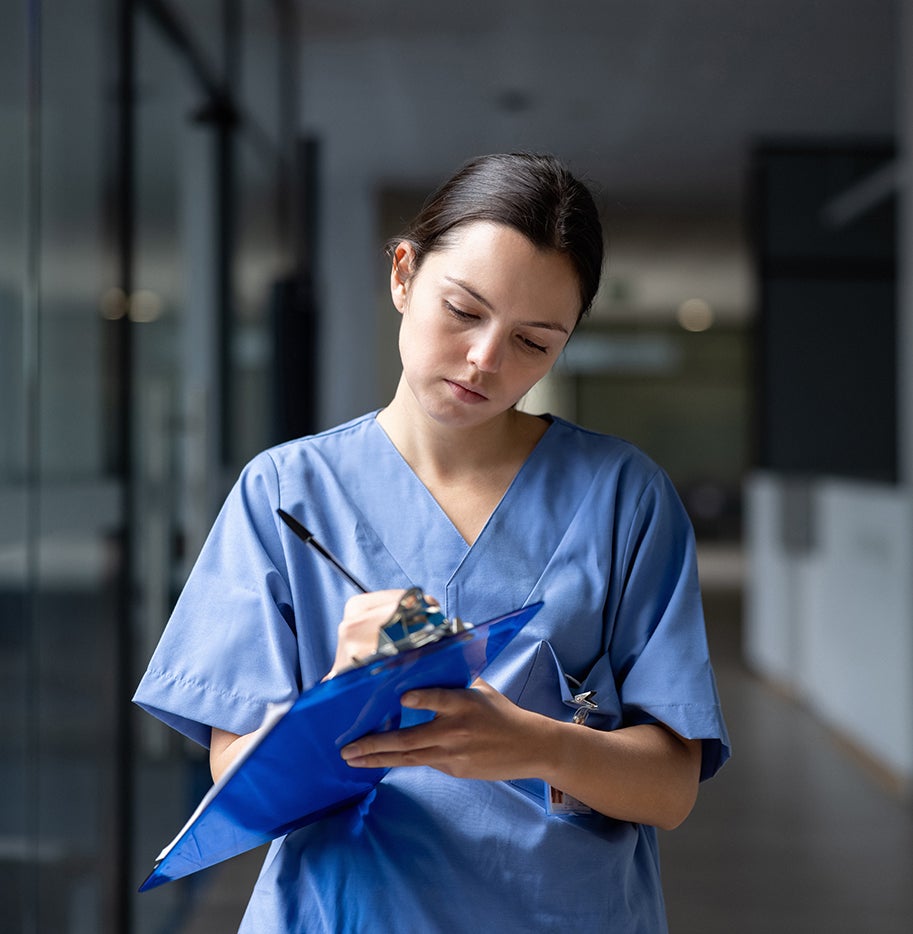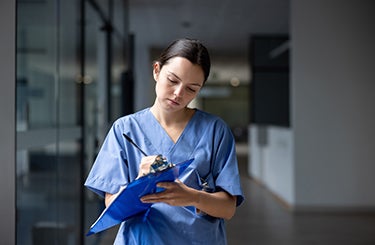 Tuition and Financial Aid
Tuition and financial aid for CSU programs are kept competitive so you can receive the education you deserve. Tuition for online programs and courses follows the same fee structure as traditional, on-campus programs and courses. Current CSU Undergraduate tuition costs can be found on the Bursar's website.
Approximately 70% of CSU's students receive some form of financial assistance. The University participates in or administers all the major federal and state grant and loan programs. In addition, CSU provides University grants and scholarships.
To begin the financial aid process, you will need to complete the Free Application for Federal Student Aid (FAFSA). You must file a FAFSA every year after January 1st to receive your financial aid. Cleveland State University's financial aid school code is 003032.
If you have any questions, visit the Financial Aid section of CSU's website, or contact the Financial Aid office.
Faculty
The faculty in the School of Nursing who teach in the RN-to-BSN program are a diverse group of professors who have extensive nursing experiences. Many of the faculty hold board certifications in their respective clinical specialties and are nationally recognized. The faculty are experienced, supportive, connected to the community, and passionate about working with students.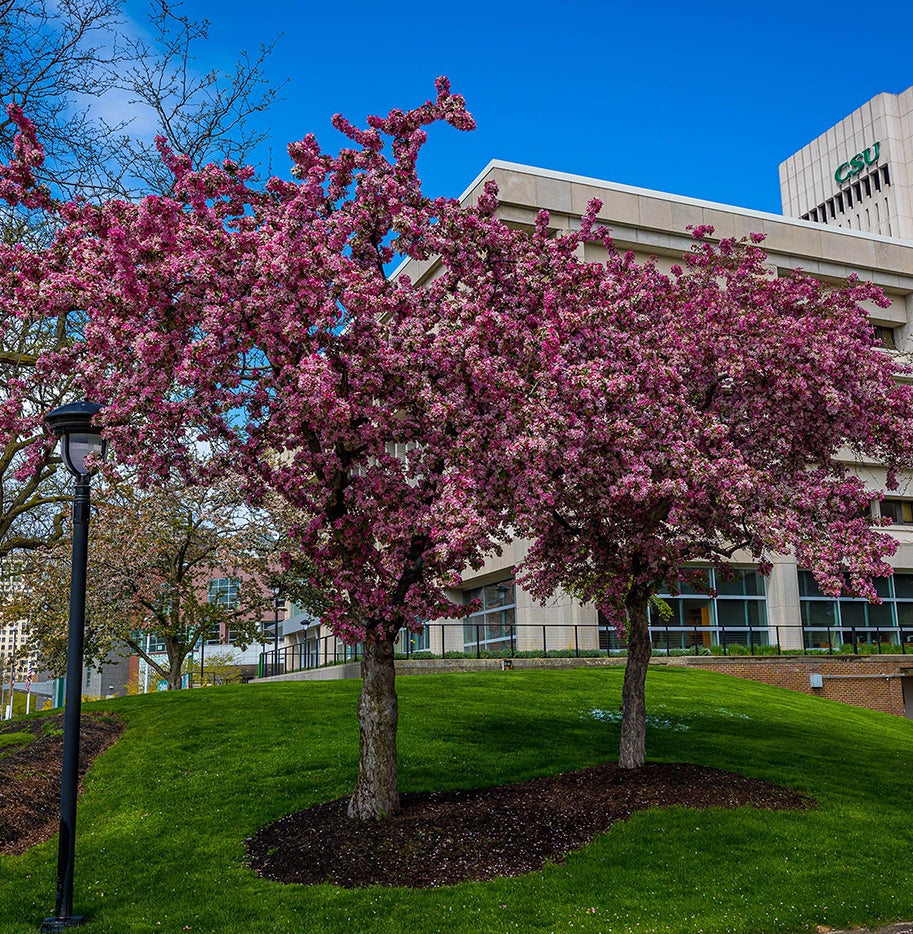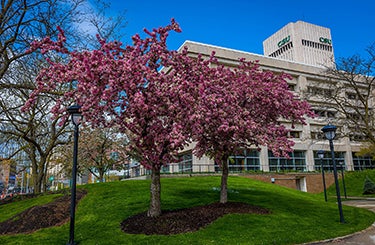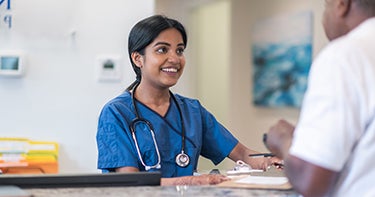 Career Outcomes
A BSN from Cleveland State University can lead you to career advancements within the vast health care system and put you on a path to graduate study.
Qualify for leadership and supervisory positions
Open doors for nurse educator roles
Become involved with policy making and patient advocacy efforts in many types of healthcare settings
Provide higher-quality patient care
Provide a pathway to advanced nursing degrees
Frequently Asked Questions
Are there prerequisites courses that need to be completed prior to admission to the RN to BSN program?
Anatomy and Physiology I and II
Microbiology
College level Chemistry
Statistics
Introductory Psychology
ENG 1 & II
Are there clinical components to the program?
No clinical components. NUR 405 does require 30 hours of volunteer work.
Are there scholarships available?
CSU has scholarships available at the University level and the School of Nursing has scholarships available for RN to BSN students. ADN graduates coming from TriC may also qualify for the TriC-CSU Continuum scholarship.