Looking to enhance your leadership skills and career opportunities in the sports business industry?
Earn an Online Master of Sport and Entertainment Management from Cleveland State University, one of the world's top 7% business schools. Our 100% online program allows you to study anywhere, anytime, while our cohort-based model fosters strong connections with classmates, faculty, and alumni.
Whether you want to advance within your current sport or entertainment organizations or explore opportunities in this ever-expanding business, our program can help you achieve your goals. With a focus on sport or entertainment management, you'll gain valuable knowledge and skills that can be applied to a variety of areas such as college athletics, facility management, professional sports, and youth sports.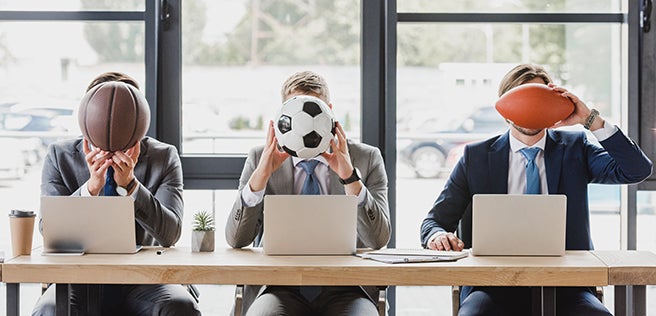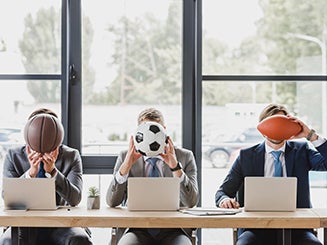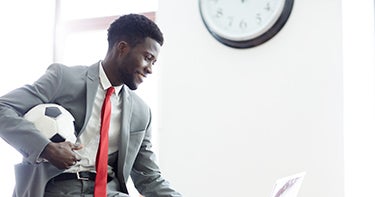 Time to Complete
One year / three semesters
Credits
10 courses totaling 30 credits
Program Highlights
Our online program provides you with a flexible, convenient, and high-quality education that will prepare you to succeed in the dynamic and growing sport and entertainment industry.
Elevate your sport and entertainment career today with an Online Master of Sport and Entertainment Management from Cleveland State University!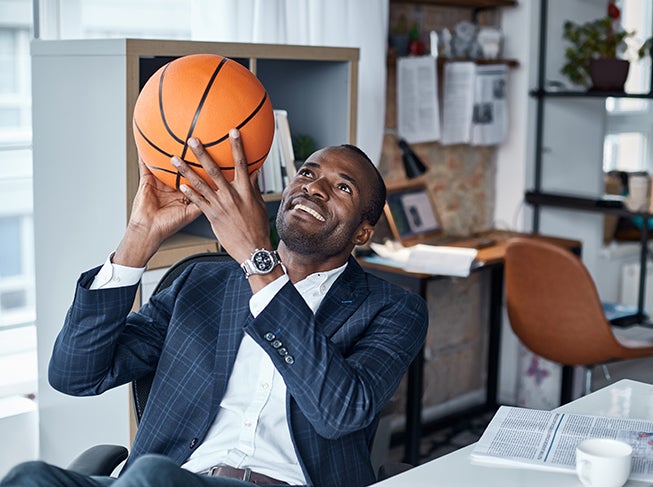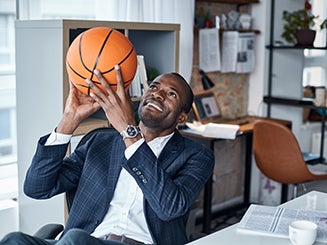 Learning Methodology
The Master of Sport and Entertainment Management program from Cleveland State University provides exposure to different sport and entertainment industries and functions, and a network of peers, faculty, and alumni to support your career growth.
Admissions Requirements
Our streamlined program requirements make it easy for you to get started, with no business undergraduate degree required.
Contact us at graduatebusprograms@csuohio.edu to learn more about the prerequisites for the Online Master of Sport and Entertainment Management.
Courses
Required Courses
| Course | Title | Credits |
| --- | --- | --- |
| SPM 601 | Sport and Entertainment Management | 3 Credits |
Core Electives
Choose any five courses (15 credits)
| Course | Title | Credits |
| --- | --- | --- |
| HPR 610 | Survey Research & Data Management | 3 Credits |
| EXS 565 | Sports Law | 3 Credits |
| SPM 560 | Program Development & Management | 3 Credits |
| SPM 561 | Sport Governance | 3 Credits |
| SPM 566 | Sport Facility Management | 3 Credits |
| SPM 567 | Sport Marketing | 3 Credits |
| SPM 690 | Internship | 3 Credits |
Electives
Choose any four courses (12 credit hours)
| Course | Title | Credits |
| --- | --- | --- |
| BUS 575 | Introduction to Business Analytics | 3 Credits |
| SPM 602 | Sports Analytics | 3 Credits |
| SPM 690 | Internship | 3 Credits |
| MGT 522 | Labor Law | 3 Credits |
| MGT 601 | Managing Human Resources | 3 Credits |
| MGT 604 | Leadership and Interpersonal Effectiveness | 3 Credits |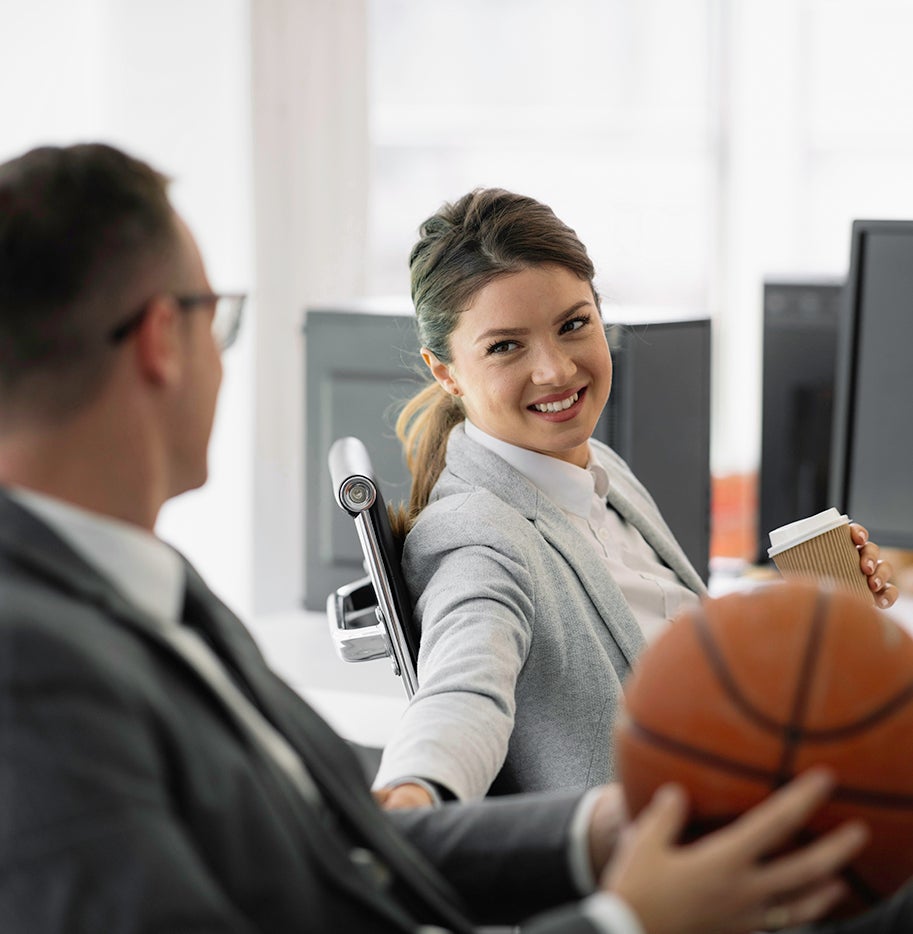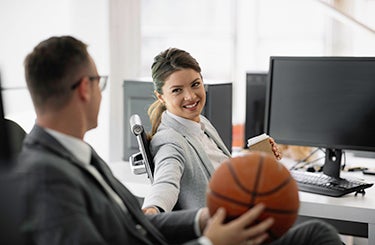 Tuition and Financial Aid
Tuition and financial aid for CSU programs are kept competitive so you can receive the education you deserve. Tuition for online programs and courses follows the same fee structure as traditional, on-campus programs and courses. Current CSU Graduate tuition costs can be found on the Bursar's website.
Approximately 70% of CSU's students receive some form of financial assistance. The University participates in or administers all the major federal and state grant and loan programs. In addition, CSU provides University grants and scholarships.
To begin the financial aid process, you will need to complete the Free Application for Federal Student Aid (FAFSA). You must file a FAFSA every year after January 1st to receive your financial aid. Cleveland State University's financial aid school code is 003032.
If you have any questions, visit the Financial Aid section of CSU's website, or contact the Financial Aid office.
Faculty
Our faculty in the Monte Ahuja College of Business are a diverse group of professors with industry-leading expertise in their disciplines and related, applied, professional business experience. The majority of faculty are actively involved in the community as consultants and members of professional organizations bringing a richness of practical application, in addition to creating top-notch research.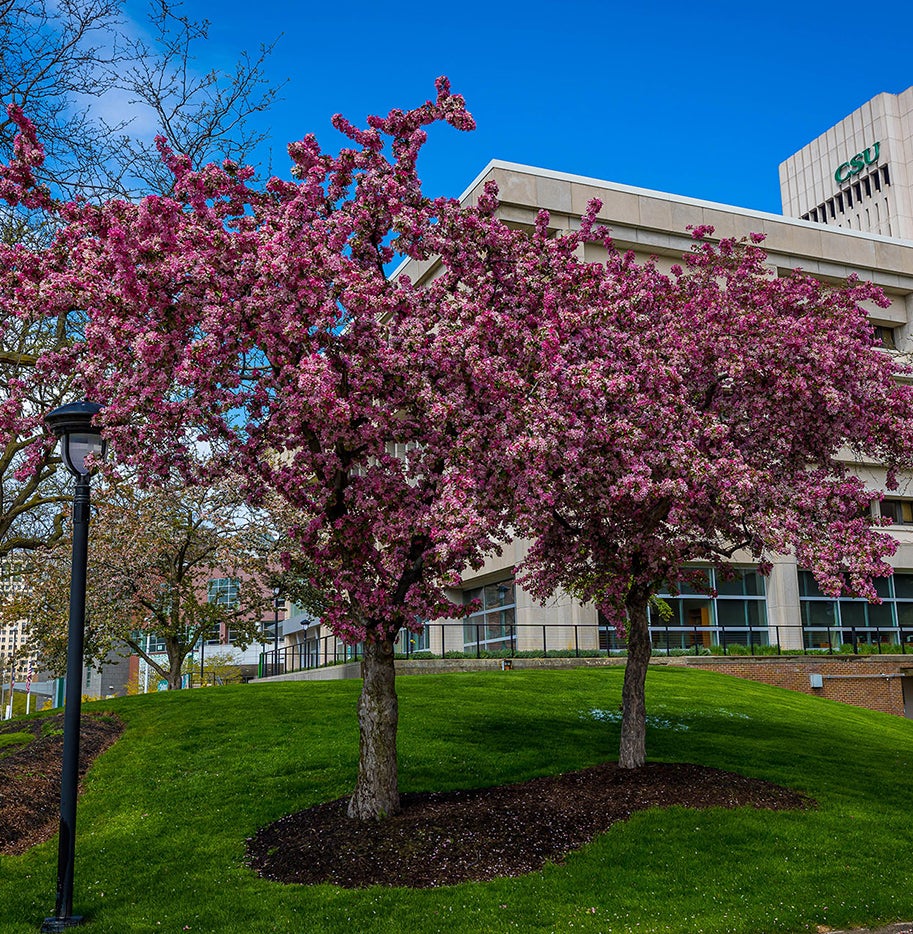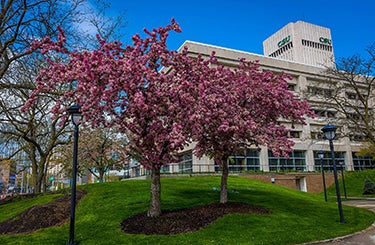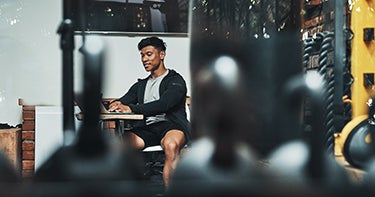 Career Outcomes
A Master of Sport and Entertainment is a valuable degree for anyone interested in pursuing or advancing a career in the sport and entertainment business industry. With a focus on both the business and administrative aspects of sport and entertainment, our program will prepare you for a wide range of career opportunities in this exciting field.
Here are just a few of the areas where a Master of Sport and Entertainment Management can help you ramp up your career in sports business:
Professional sports teams
Collegiate athletics
Sports media
Sports marketing and sponsorship
Sports facilities management
Frequently Asked Questions
Are there any specific focus areas within this program?
We believe that there are a number of core industry segments that this master's degree will prepare you for that include:  
Professional Sports Teams
College Athletics
Sports Media
Sports Marketing Agencies
Facility Management
What type of jobs are available within these segments with a little or limited experience?
Specific jobs might include:
Sales Associate selling either premium hospitality of corporate sponsorships.
Operations Coordinator that ensures games and events run smoothly by managing logistics, staff, and communicating with vendors.
Marketing Coordinator that helps develop and implement marketing campaigns for a team , athletic department or series of special events.
Event Coordinator that helps to plan and organize events,  games, tournaments, and fundraising events.
Media Relations Coordinator that is responsible for promoting and publicizing the team, athletic department, games and special events.
Social Media Coordinator that is responsible for  creating  and managing  social media content for teams, athletic departments and brands involved with sponsorship.
Sponsorship Coordinator that  works with teams, athletic departments and brands to manage and activate  sponsorships for teams.
How long does the program take to complete?
The program is designed to be completed in 1 year with 100% virtual courses.
What kinds of hands-on experience will I receive during this program?
Internships with many of our local business are available and encouraged for elective credit. Internships are not required for graduation.
I have a full-time job and a family. Can I pursue this program on a part-time basis?
Yes, you can complete the program at your own pace if needed.
What is the faculty like for this program?
Our faculty brings a  great deal of both academic and professional work experience within the industry. Additionally we have outstanding relationships with a number of organizations that provide us access to adjunct faculty and advisors  that allow us to can incorporate practical learning with our curriculum.