Lead the Future of Business
The Master of Labor Relations and Human Resources is designed to accommodate work-life-school balance for busy professionals looking to contribute to the strategic management of human capital within their organization.
100% Online – study anywhere
You decide to be full-time or part-time
Degree completion in as little as three to four semesters for full-time students
Curriculum exceeds the Society for Human Resources Management (SHRM) recommendations
AACSB Accredited – just 7% of the world's business schools have earned accreditation by AACSB International, the hallmark of excellence in management education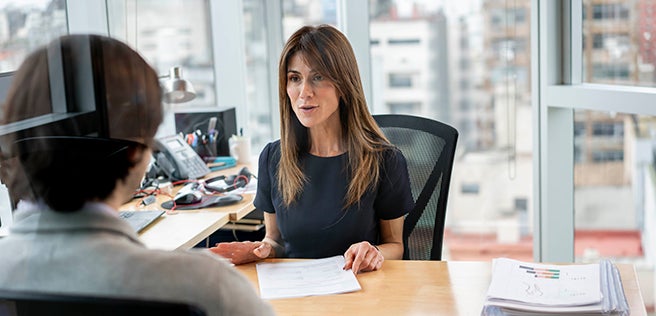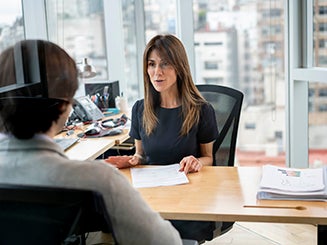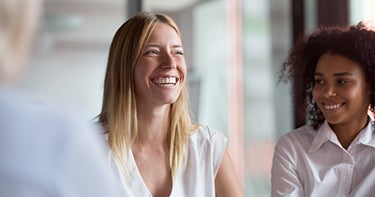 Time to Complete
On average, students complete their MLRHR in 3 to 5 semesters
Credits
11 courses totaling 33 credits
Program Highlights
No matter where you are in your HR Career, the Cleveland State Master of Labor Relations & Human Resources degree can help you take it to the next level. In fact, degree completion requires the completion of an industry credential such as HRCI, PHR, SPHR, SHRM-CP or SHRM-SCP.
100% Online program provides work-life-school balance
Dedicated Cleveland State Human Resources Alumni Groups on LinkedIn and Facebook
AACSB Accredited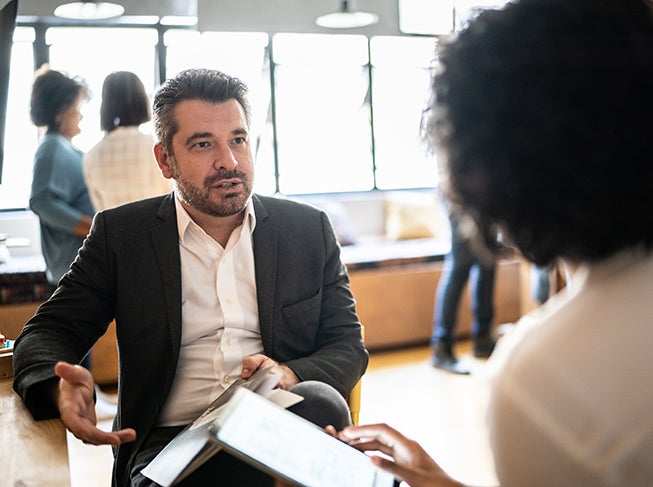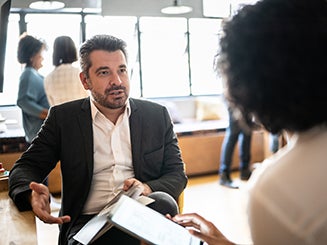 Learning Methodology
The MLRHR program consists of 8 required courses and 3 electives (3 credit hours each). Within the required courses, students will learn about HR Management, metrics, analysis, organizational development and change, compensation and benefits, staffing and performance management, collective bargaining and more.
Through the 3 elective courses, students can choose from a variety of 500 or 600 level MGT courses to complete their degree requirements. Students wishing to take courses outside the department must receive prior consent.
Admissions Requirements
Students applying to the MLRHR program must meet the Admission Requirements for the Graduate College, as well as additional requirements including:
An undergraduate GPA of 2.75 or better
Students can be admitted to the program without a GMAT or GRE score
All applicants are required to submit a resume and a statement of interest to our Graduate Advising Office at graduatebusprograms@csuohio.edu
Courses
Required Courses (24 Credit Hours - 8 Courses)
| Course | Title | Credits |
| --- | --- | --- |
| MGT 600 | HR Management Metrics and Analytics | 3 Credits |
| MGT 601 | Managing Human Resources | 3 Credits |
| MGT 605 | Organizational Development | 3 Credits |
| MGT 640 | Total Rewards, Compensation and Benefits | 3 Credits |
| MGT 641 | Staffing and Performance Management | 3 Credits |
| MGT 651 | Collective Bargaining | 3 Credits |
| MGT 652 | Human Resource Development | 3 Credits |
| MGT 661 | Strategic Human Resource Management | 3 Credits |
Elective Courses (9 Credit Hours)
| Course | Title | Credits |
| --- | --- | --- |
| MGT 501 | Management & Organizational Behavior | 3 Credits |
| MGT 504 | Organizational Theory and Design | 3 Credits |
| MGT 557 | Human Resource Information Systems | 3 Credits |
| MGT 604 | Leadership and Interpersonal Effectiveness | 3 Credits |
Exit Requirement: HRCI Exam
All students admitted into the MLRHR program after Summer 2021 will be required to take the HRCI credentials examination that is appropriate for their career stage. This will be taken in their last semester of study and is paid for by the college. Students documenting current PHR or SPHR certification may have this requirement waived.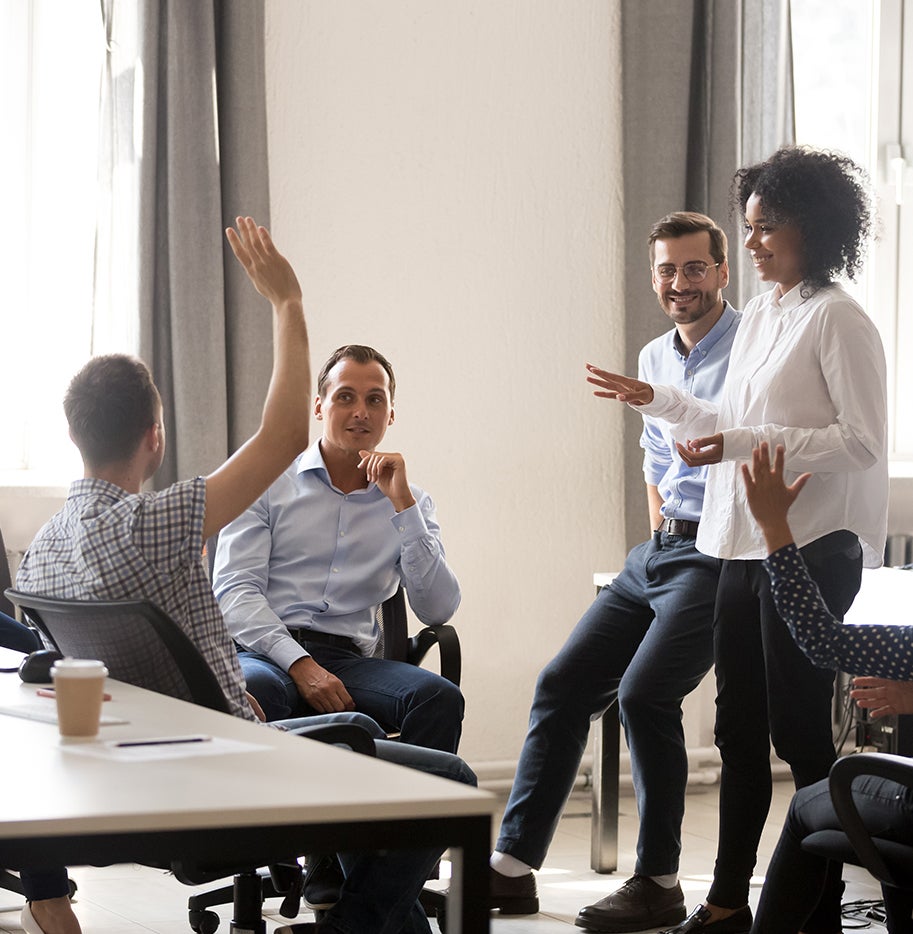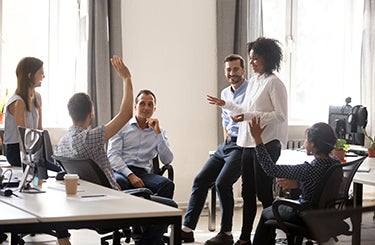 Tuition and Financial Aid
Tuition and financial aid for CSU programs are kept competitive so you can receive the education you deserve. Tuition for online programs and courses follows the same fee structure as traditional, on-campus programs and courses. Current CSU Graduate tuition costs can be found on the Bursar's website.
Approximately 70% of CSU's students receive some form of financial assistance. The University participates in or administers all the major federal and state grant and loan programs. In addition, CSU provides University grants and scholarships.
To begin the financial aid process, you will need to complete the Free Application for Federal Student Aid (FAFSA). You must file a FAFSA every year after January 1st to receive your financial aid. Cleveland State University's financial aid school code is 003032.
If you have any questions, visit the Financial Aid section of CSU's website, or contact the Financial Aid office.
Faculty
Our dedicated team of faculty and business advisors provide opportunities to meet in-person and virtually. The faculty who teach in the program have a wide variety of academic and professional backgrounds including expertise in:
Human Resource Management
Organizational Behavior
Strategic Management
Leadership
Equal Opportunity
And more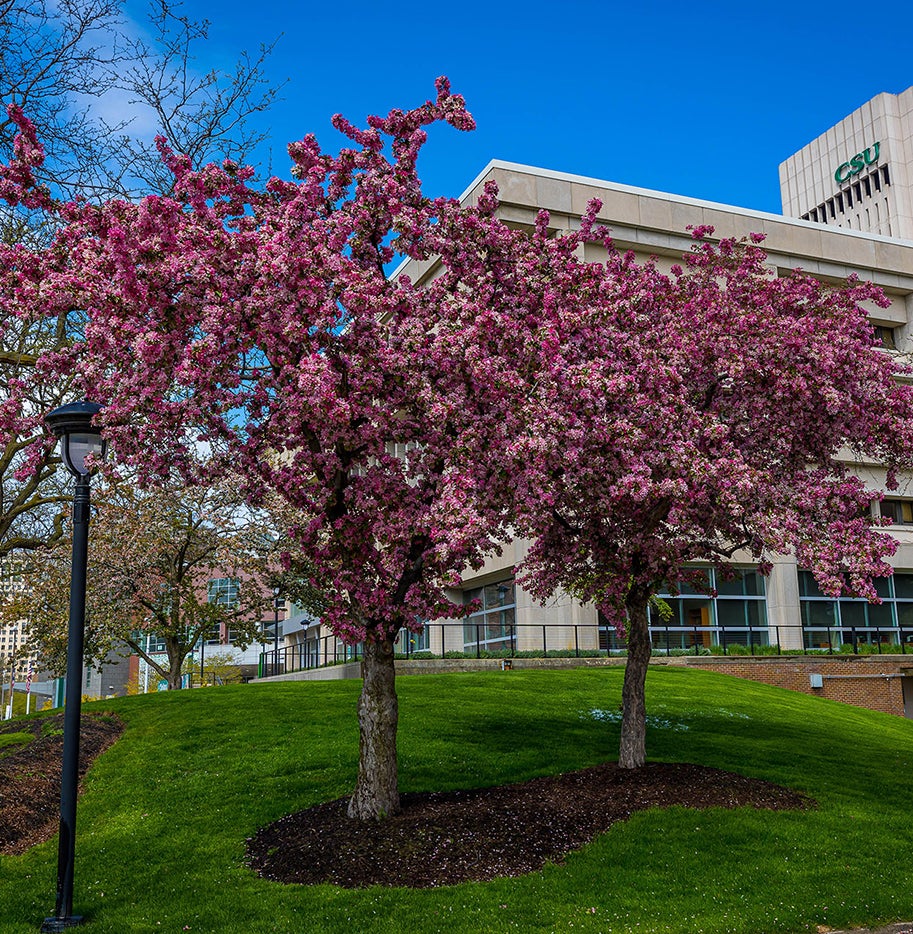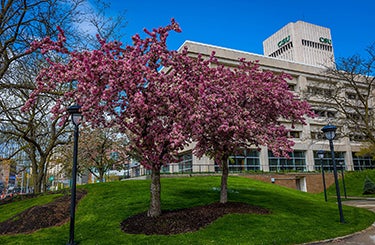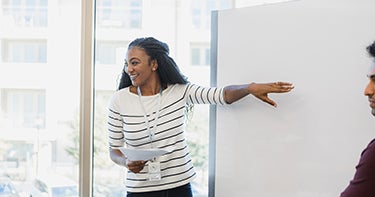 Career Outcomes
The MLRHR program provides the skills and knowledge that strategic leaders need to advance within the organizations that they serve, as well as their own careers.
The MLRHR can prepare you for roles including:
Chief Talent Officer
Vice President of Human Resource
Chief Diversity Officer
Human Resources Director
Manager (HR, Training, Benefits, HRIS, etc)
Frequently Asked Questions
Is the GMAT or GRE required for the Master of Labor Relations & Human Resources program?
How long does the MLRHR program take to complete?
A typical full-time student can complete the MLRHR in as few as 3 semesters. Most students choose to take 2 classes at a time with degree completion after 5 semesters.
How much does the program cost?