Lead the Future of Education
We created Cleveland State University's Inspired Leaders Principal Licensure Program for aspiring educators who have already earned a Master's degree. This is a fast-track, convenient pathway to leadership positions, designed for working professionals. This program provides you with the focused conceptual and technical knowledge you need to become a principal or educational administrator.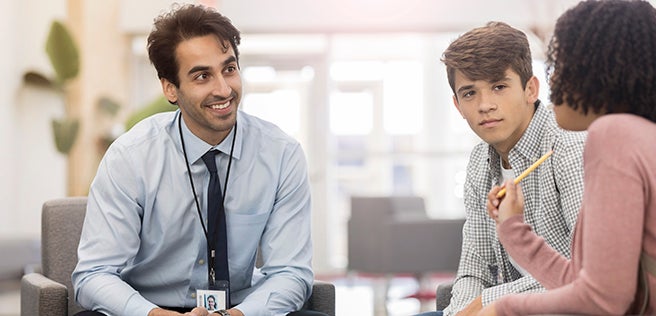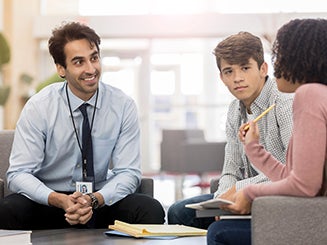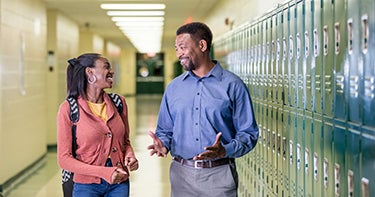 Credits
11 courses totaling 22 credits
Program Highlights
Nationally accredited program
Cohort model cultivates a strong professional network
Convenient online courses
70% of program graduates are hired into new administrative and leadership jobs
Ohio license is widely accepted in many other states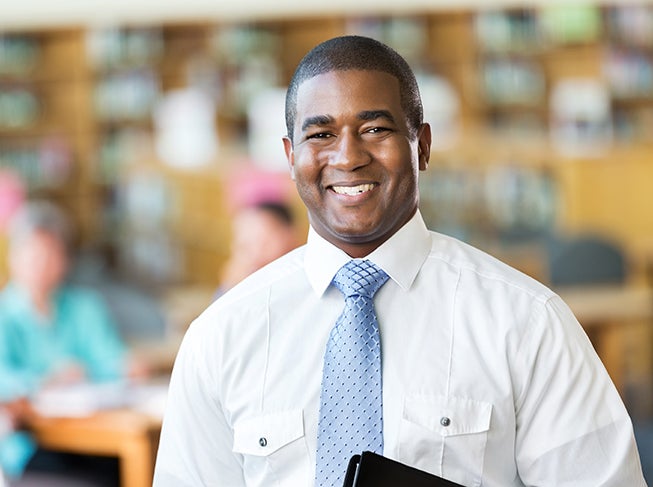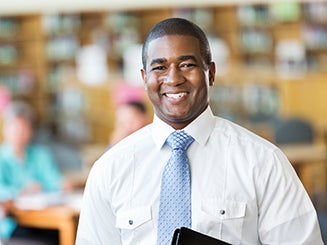 Learning Methodology
Earn your principal licensure endorsement online at Cleveland State University. Learn in collaboration with your peers and graduate in just four semesters with a cohort track model that prepares you for success in an administrative role and earns you a nationally accredited principal's license.
11 courses; 22 credits
Study with a consistent group of peers with the same guaranteed schedule
Complete the program in 4 semesters
100% online format with synchronous online meetings on select Saturdays
Admissions Requirements
Have a Master's Degree
Have Two Years of Teaching Experience Under a Valid Teaching License or Pupil Services License
Request official transcripts from all programs of study
GRE, letters of reference, and statement of purpose are not required
Courses
Required Courses
| Course | Title | Credits |
| --- | --- | --- |
| CEL 600 | Leadership for 21st Century Schools | 2 Credits |
| CEL 603 | Visionary Leadership | 2 Credits |
| CEL 606 | Making Global Connections through Technology | 2 Credits |
| CEL 609 | Leading School Reform | 2 Credits |
| CEL 612 | Data Driven Decision Making | 2 Credits |
| CEL 615 | Raising Student Achievement | 2 Credits |
| CEL 618 | Communicating Effectively | 2 Credits |
| CEL 621 | Education Policy and Practice | 2 Credits |
| CEL 624 | Leadership, Community and Engagement | 2 Credits |
| CEL 627 | School Operations and Personnel Management | 2 Credits |
| CEL 630 | Capstone | 2 Credits |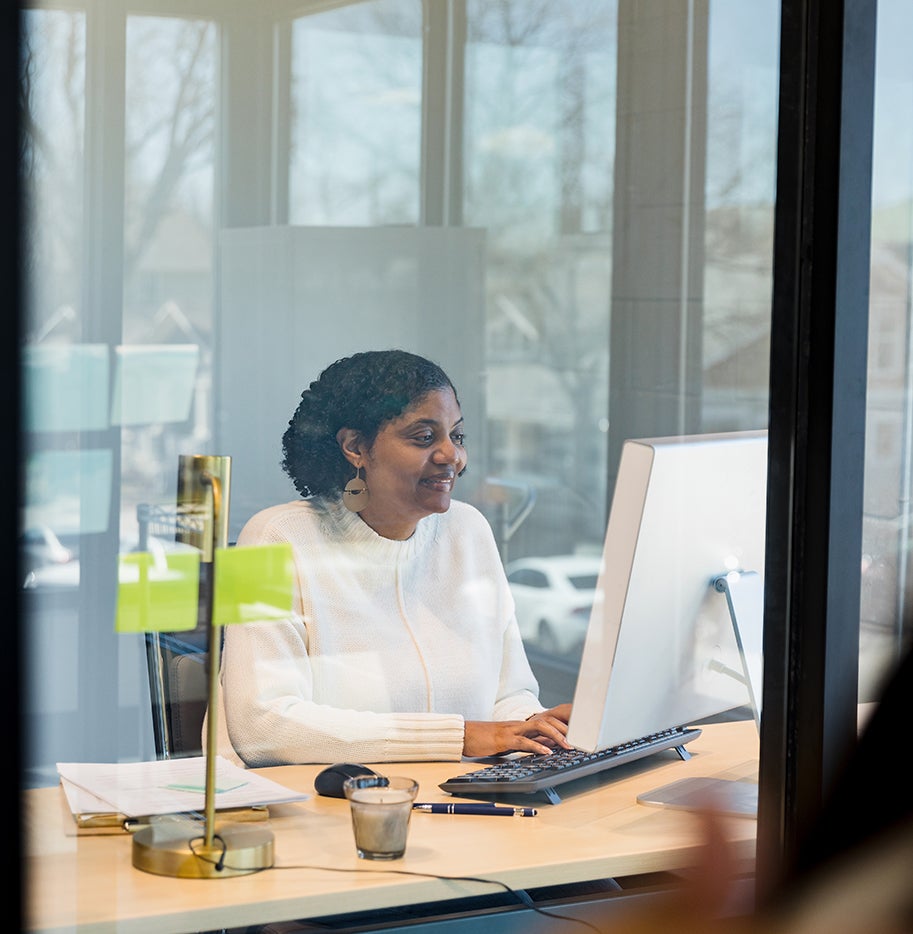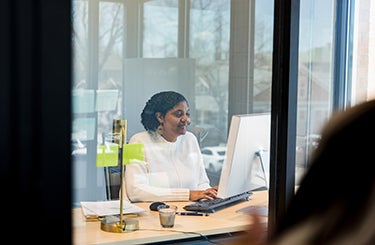 Tuition and Financial Aid
Tuition and financial aid for CSU programs are kept competitive so you can receive the education you deserve. Tuition for online programs and courses follows the same fee structure as traditional, on-campus programs and courses. Current CSU Graduate tuition costs can be found on the Bursar's website.
Approximately 70% of CSU's students receive some form of financial assistance. The University participates in or administers all the major federal and state grant and loan programs. In addition, CSU provides University grants and scholarships.
To begin the financial aid process, you will need to complete the Free Application for Federal Student Aid (FAFSA). You must file a FAFSA every year after January 1st to receive your financial aid. Cleveland State University's financial aid school code is 003032.
If you have any questions, visit the Financial Aid section of CSU's website, or contact the Financial Aid office.
Faculty
As an Inspired Leaders Principal Licensure candidate, you will learn from and interact with educational leaders working in the field who combine real-world experience with theoretical knowledge. Our dedicated and caring faculty provide you with the most up-to-date and relevant curriculum to make sure you're prepared to take on the challenges you'll face.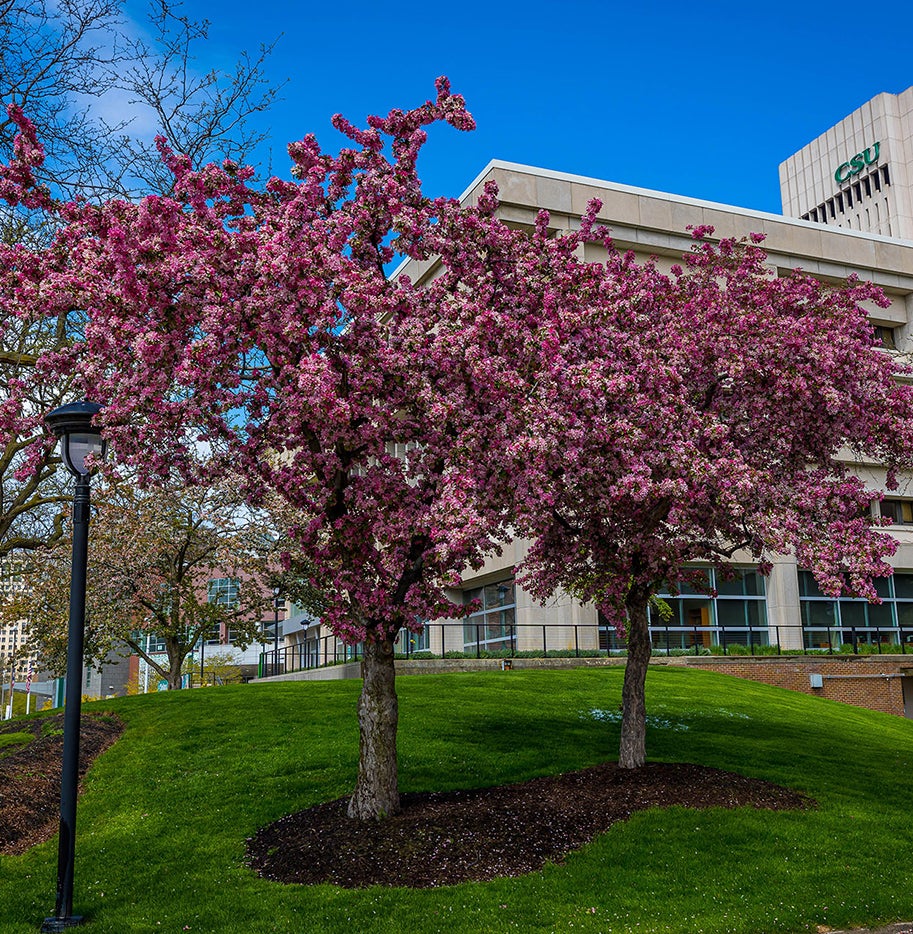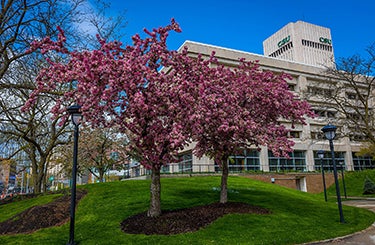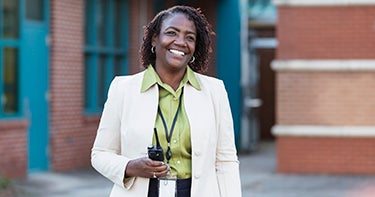 Career Outcomes
Expand your impact through leadership positions in education. Upon completing the Inspired Leaders Principal Licensure Program from Cleveland State University, you'll be prepared for a variety of leadership roles, including:
Administrator
Principal
School District Leadership
Policy Making, Research or Consulting
Frequently Asked Questions
What can I do with a principal's license?
When you graduate with your endorsement for the principal's license from Cleveland State University, you can become a principal in Ohio, or transfer to another state (some restrictions apply, students should verify all requirements in the state they are considering). You are also prepared for other leadership roles in education administration.
What is the average principal salary?
The average salary for a K-12 principal, according to the Bureau of Labor statistics is $98,420. Depending on your experience and where you live, your salary could be more or less.
Is the principal licensure worth it?
Yes! Whether or not you go on to become a principal, you'll have the training you need to make a significant contribution in the field of education.