Get Ahead in Your Healthcare Career
With a Master of Science in Health Sciences you can customize your degree path to develop knowledge and skills specific to your career needs. Working with our advisors, you can identify courses that will help you move into leadership positions and advance your research skills.  
Our curriculum is designed to provide a foundation in today's health delivery system, leadership and cultural competence which transfer to all health settings. We provide room for 12 credits of electives and encourage our students to pursue certificates and concentrations like community health promotion, public health and gerontology that help set them apart.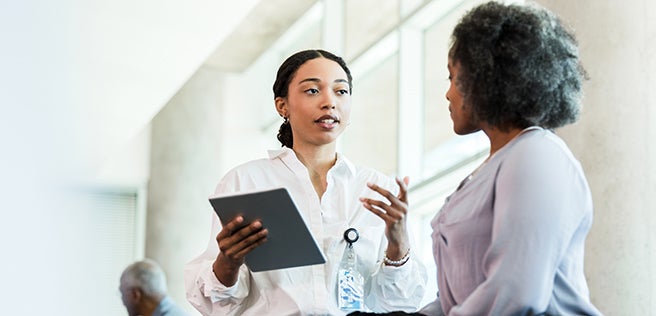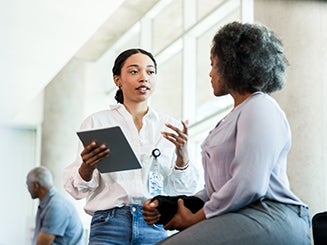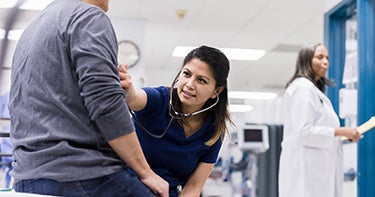 Time to Complete
The MSHS can be completed in 3 semesters. Flexible part-time options available.
Credits
12 courses totaling 36 credit hours
Program Highlights
The MSHS prepares you for the next phase of your career, whether it is advancing into a leadership role, preparing for graduate professional school (like medical school) or pursuing a research interest. The flexibility of our program allows students to really cater their coursework and projects to topics that are interesting and important to them. Learning alongside students who are in diverse health professions gives you opportunity in every class to further your interprofessional education and be a more valuable team member.  
While our program can be completed online, most faculty can be found on campus and are easily accessible for advising, mentoring or assistance with coursework. You have the ability to choose elective courses that are offered in a traditional classroom format if you prefer. We are engaged with our local community and encourage students to participate when they are able!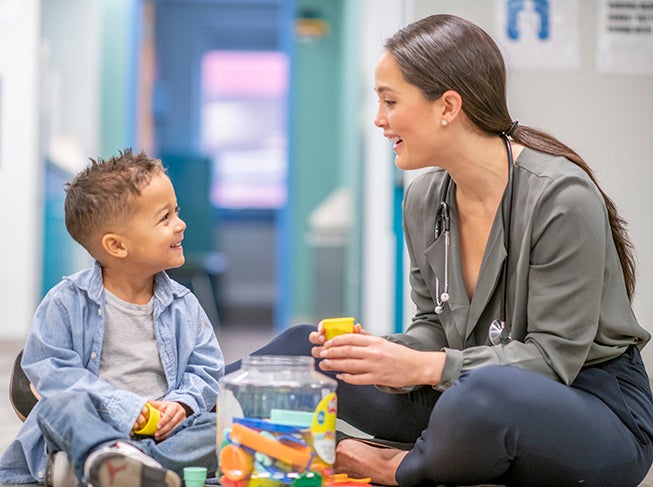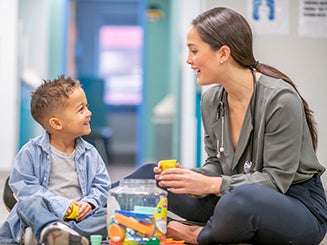 Learning Methodology
In the MSHS program you will work at your own pace to develop a solid foundation of the major issues in today's health care environment, leadership considerations, the value and role of culture in health and the impact that these things can have on health status. Our students learn with other professionals to tackle real problems they may face in their career. Our program has an emphasis on diversity, the disparities in health and the determinants that we can address to create a more healthy population. What you learn in our program can apply to all areas of health and all workplace settings! 
Admissions Requirements
An applicant must hold a baccalaureate or advanced degree from an accredited institution, be a licensed healthcare professional or have a degree related to health sciences with plans to work in a healthcare setting. Students must meet with an advisor to design a program of study.
Application Deadlines
Students may begin the program in any semester. Applications must be submitted no later than one month before the semester of entry.
Applicants to the Master of Science in Health Sciences (MSHS) must meet the minimum requirements established by the College of Graduate Studies and the MSHS Program:
A minimum undergraduate grade-point average of 2.75. Applicants must also submit official transcripts for all colleges and universities attended
GMAT or GRE is currently being waived.
Three letters of recommendation from individuals who are familiar with your work and can assess your academic preparation, abilities, and accomplishments. These may be from previous instructors, supervisors or professional colleagues who are familiar with your recent activities.
Non-native English speakers who do not have an earned bachelor's degree or higher from an accredited U.S. institution must demonstrate proof of English-language proficiency as indicated in the International Student Admission section of this catalog.
Courses
The program requires the completion of 36 credits: four core courses (12 credits), three courses in an area of Health Science emphasis (9 credits), four electives (12 credits) and a capstone research project or thesis (3 credits).
For more detailed information regarding curricular overview, see the MSHS Program Curriculum and Degree Completion Requirements website.
Core Courses
| Course | Title | Credits |
| --- | --- | --- |
| HSC 501 | Issues in Health Sciences | 3 Credits |
| HSC 502 | Leadership Roles in Health Sciences | 3 Credits |
| HSC 504 | Seminar in Health Sciences Professions** | 3 Credits |
| HSC 505 | Culture and Health Care | 3 Credits |
*This course should be completed toward the beginning of the program.
**This course should be completed toward the end of the program. Note: HSC 504 must be taken prior to taking HSC 692-Masters Project.
Area of Emphasis (Credit Hours: 9)
Select one of the following:
| Course | Title | Credits |
| --- | --- | --- |
| HSC 510 | Principles of Evidence-Based Practice | 3 Credits |
| HSC 533 | Program Development and Assessment | 3 Credits |
Select two additional HSC courses that reflect professional goals:
| Course | Title | Credits |
| --- | --- | --- |
| HSC 512 | Evolving Technologies in Health Care | 3 Credits |
| HSC 514 | Occupational/Physical Therapy in the Schools | 3 Credits |
| HSC 520 | Physiology for the Clinical Sciences | 4 Credits |
| HSC 526 | Functional Performance of Older Adults | 3 Credits |
| HSC 531 | Principles of Management for Health Sciences | 3 Credits |
| HSC 541 | Environmental Health | 3 Credits |
| HSC 542  | Health Disparities | 3 Credits |
| HSC 544 | Social Issues in Health Care | 3 Credits |
| HSC 546 | Women's Health | 3 Credits |
| HSC 548 | Palliative Care | 3 Credits |
| HSC 571  | LGBT Health Disparities: A Public Health Perspective | 3 Credits |
| HSC 575 | Human Gross Anatomy | 3 Credits |
| HSC 577  | Neuroscience Anatomy | 4 Credits |
| HSC 581 | Pathology | 4 Credits |
| HSC 588  | Complementary and Alternative Medicine | 3 Credits |
Electives (Credit Hours: 9)
Students may select from course offerings in Health Sciences or elsewhere on campus to meet professional needs. Students are encouraged to meet with their advisor to identify electives and potential certificates to develop their area of interest or concentration. Students often choose courses from the following programs, though this is not an exclusive list.
Adult Learning and Development (ALD)
Community Health Promotion (HED)
Health Care Administration (HCA)
Philosophy (PHL)
Psychology (PSY)
Sociology (SOC)
Capstone Experience (Credit Hours: 3-6)
Either a thesis or non-thesis option, but every student must complete a significant, original research project:
| Course | Title | Credits |
| --- | --- | --- |
| HSC 691 | Thesis | 3-6 Credits |
| HSC 692 | Masters Project | 3-6 Credits |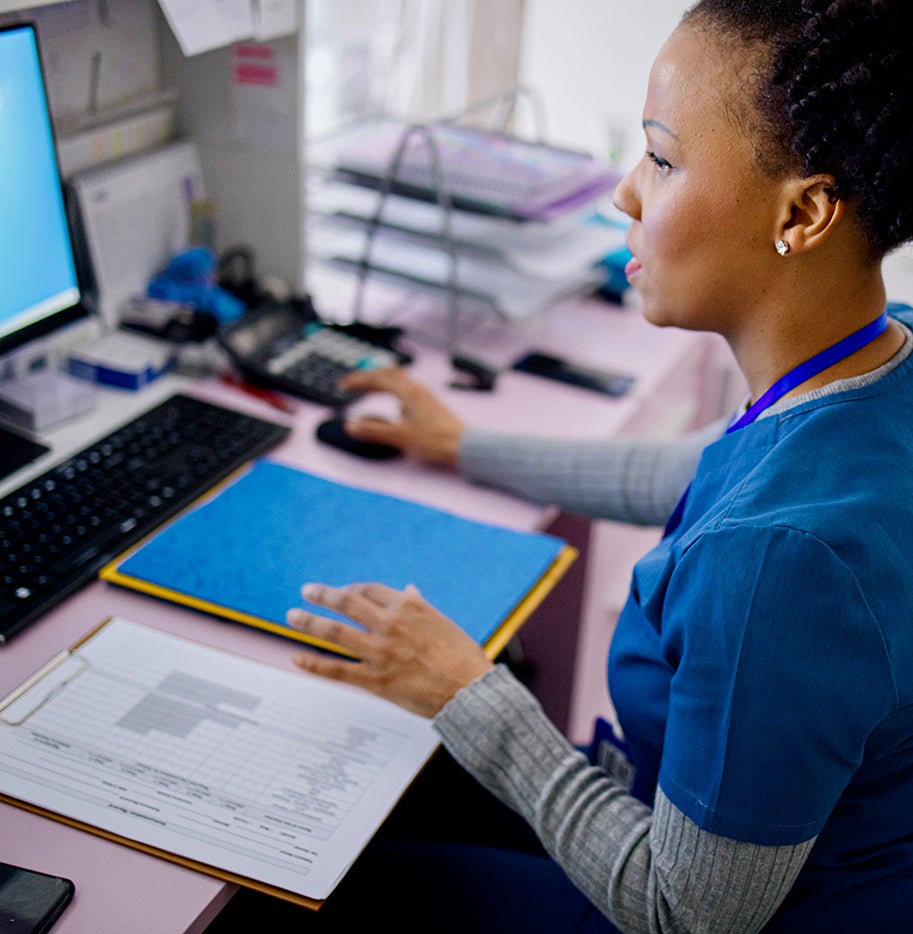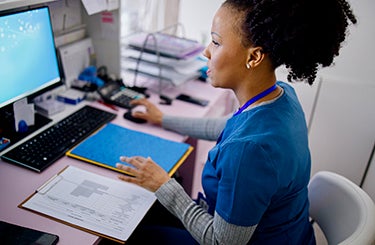 Tuition and Financial Aid
Tuition and financial aid for CSU programs are kept competitive so you can receive the education you deserve. Tuition for online programs and courses follows the same fee structure as traditional, on-campus programs and courses. Current CSU Graduate tuition costs can be found on the Bursar's website.
Approximately 70% of CSU's students receive some form of financial assistance. The University participates in or administers all the major federal and state grant and loan programs. In addition, CSU provides University grants and scholarships.
To begin the financial aid process, you will need to complete the Free Application for Federal Student Aid (FAFSA). You must file a FAFSA every year after January 1st to receive your financial aid. Cleveland State University's financial aid school code is 003032.
If you have any questions, visit the Financial Aid section of CSU's website, or contact the Financial Aid office.
Faculty
Faculty in the MSHS program come from a variety of backgrounds and add depth to the courses they teach with this experience. We have public health practitioners, health promotion specialists, medical anthropologists, anatomists, physiologists, neuroscientists, medical physicians and health care executives on staff teaching the courses you will complete in our program. Our faculty are here to help you succeed academically and professionally as you take this next step in your career. The faculty are connected to the community both here in Cleveland and in their profession which can help us advise and mentor you in your area of interest!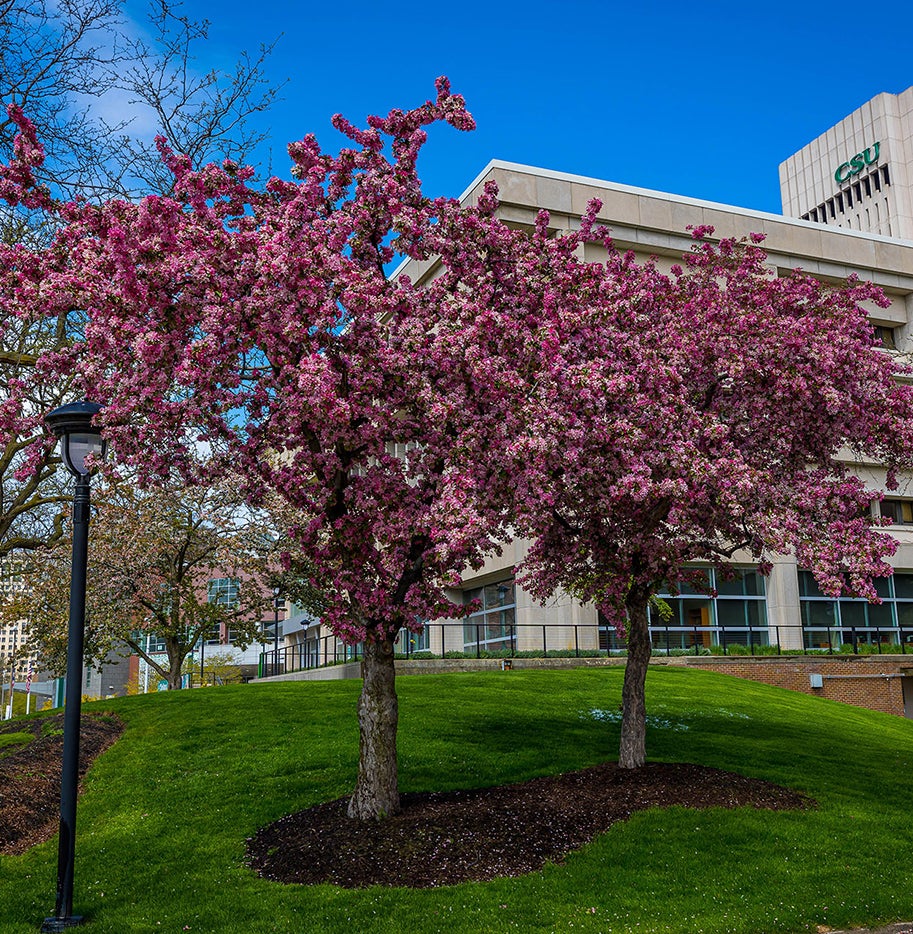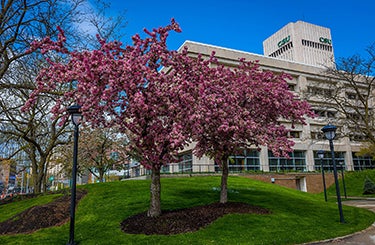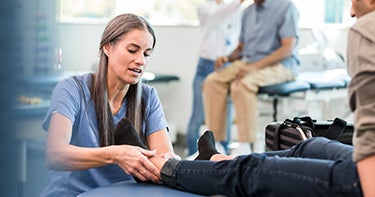 Career Outcomes
Our alumni report that earning the Master of Science in Health Sciences often leads to a promotion or career advancement or has served as a valuable stepping stone in preparing for medical school. We see our students collaborating in their workplace, engaging in interdisciplinary research teams, developing health promotion programs for their patients, and adjusting to the changing needs of their community.  
Prepare for exciting roles including: 
Clinical Department Manager 
Research Associate 
Community Health Promotion Specialist
FAQs
When can I apply and start?
Our program offers rolling admissions! While we do have application deadlines for each semester, you can apply to start for a term that is convenient for you.
How many classes do I have to take each semester?
Our program is 36 credit hours but you can take as many or as few courses each semester as you would like. Most students attending full time take 3 – 4 courses each semester (9 – 12 credit hours). This is up to you! Students trying to complete the program in 3 semesters may choose to take 12 credit hours each semester.
How do I know what classes to take?
All MSHS students have a faculty member who serves as their advisor. This person can help you schedule your courses, find courses that meet your personal interests and needs and develop a plan of study to help you achieve your goals. We develop your schedule with our core and required courses first and then help you identify those electives to fill in the rest of your schedule.