Gain Strategic Health Care Leadership Skills
The Master of Health Care Management provides specialized coursework and a holistic view of the complex and ever-evolving industry to help you become a strategic leader. Offered 100% online to accommodate working adults, the program develops a deep understanding of how management and medicine work together to achieve the goal of superior patient care.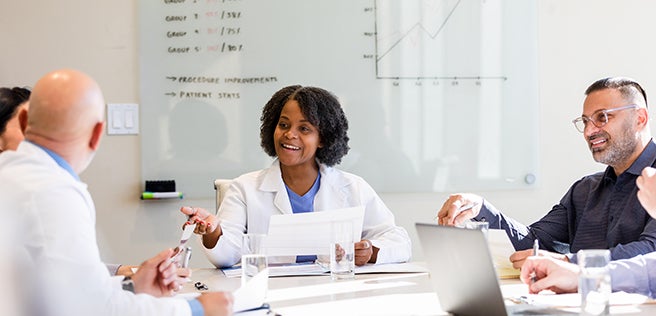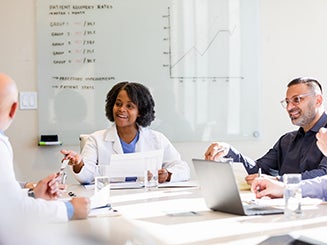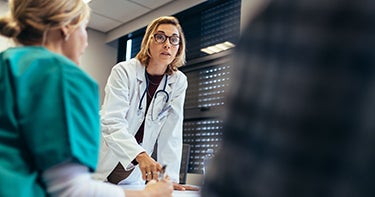 Time to Complete
On average, students complete their MHCM in 3 to 5 semesters
Credits
10 courses totaling 30 credits
Program Highlights
No matter where you are in your career, the Master of Health Care Management can help you break into the world of health care or help you advance to the next level.
100% Online program provides work-life-school balance
Faculty with industry experience and superior research in a variety of health care management fields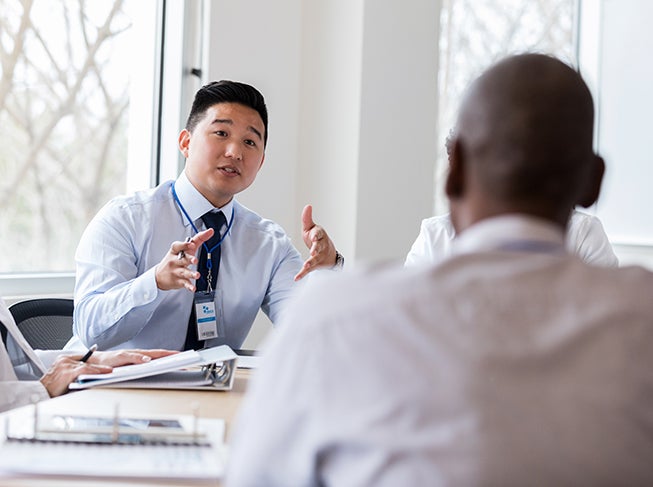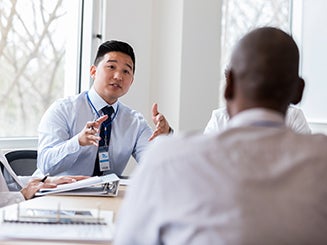 Learning Methodology
The MHCM program consists of 10 courses, each 3 credit hours, in a variety of topics including: Medical Care Organization, Public Health Administration, Financial Management for Health Care Managers, Managing People, Efficiency Management, Analysis of Health Care Markets and Health Care Informatics to name a few. The program culminates in a capstone course integrating learning from the previous 9 courses.
Admissions Requirements
Courses
Program Courses
| Course | Title | Credits |
| --- | --- | --- |
| HCA 501 | Managing People in Health Care Entities | 3 Credits |
| HCA 502 | Financial Management for Health Care Managers | 3 Credits |
| HCA 503 | Efficiency Management in Health Care | 3 Credits |
| HCA 515 | Medical Care Organization | 3 Credits |
| HCA 555 | Analysis of Health Care Markets | 3 Credits |
| HCA 602 | Public Health Administration | 3 Credits |
| HCA 616 | Seminar in Health Quality & Policy | 3 Credits |
| HCA 625 | Health Care Informatics for Managers | 3 Credits |
| HCA 640 | Health Care Law and Ethics | 3 Credits |
| HCA 660 | Integrated Business Strategy for Health Care Administration (capstone course) | 3 Credits |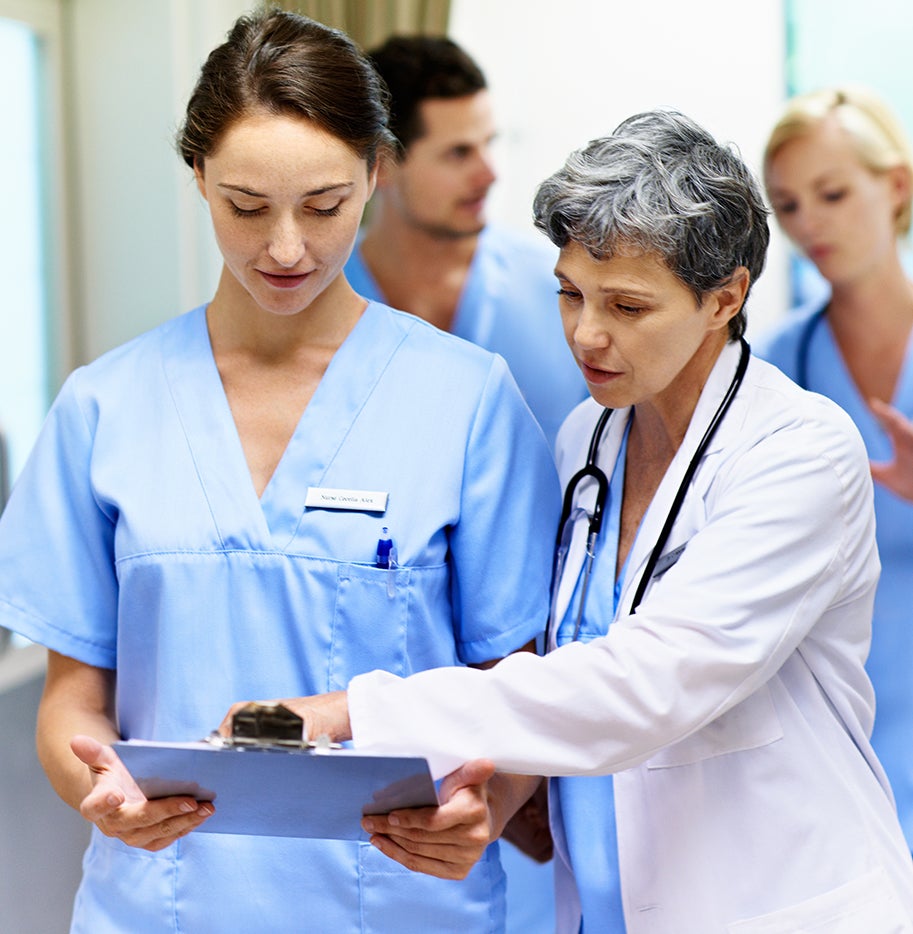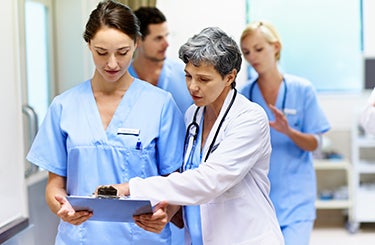 Tuition and Financial Aid
Tuition and financial aid for CSU programs are kept competitive so you can receive the education you deserve. Tuition for online programs and courses follows the same fee structure as traditional, on-campus programs and courses. Current CSU Graduate tuition costs can be found on the Bursar's website.
Approximately 70% of CSU's students receive some form of financial assistance. The University participates in or administers all the major federal and state grant and loan programs. In addition, CSU provides University grants and scholarships.
To begin the financial aid process, you will need to complete the Free Application for Federal Student Aid (FAFSA). You must file a FAFSA every year after January 1st to receive your financial aid. Cleveland State University's financial aid school code is 003032.
If you have any questions, visit the Financial Aid section of CSU's website, or contact the Financial Aid office.
Faculty
Our dedicated team of faculty and business advisors provide opportunities to meet virtually and in-person. The faculty who teach in the program have a wide variety of academic and professional backgrounds specific to the health care industry including expertise in:
Health Care Informatics
Data Analysis/Health Care Analytics
Hospitals and Health Systems
Biotech and pharmaceutical companies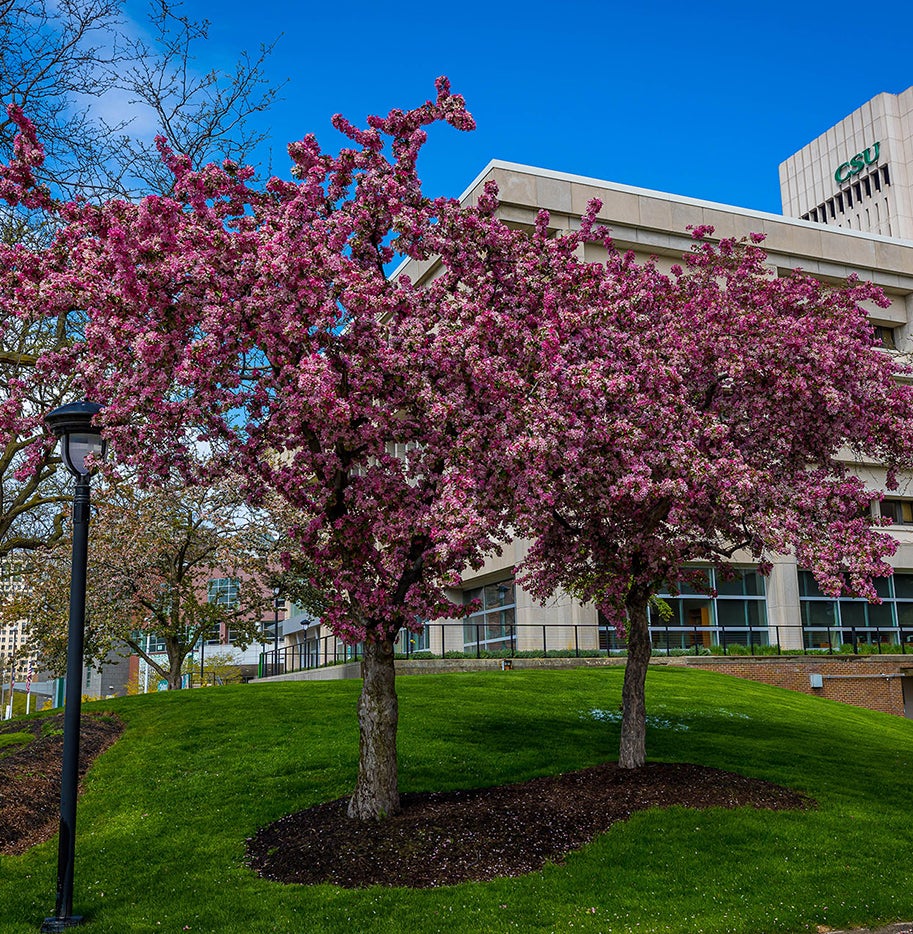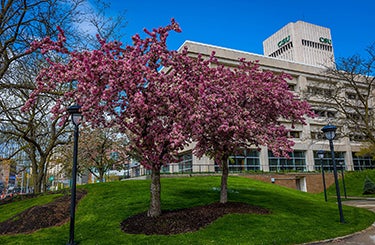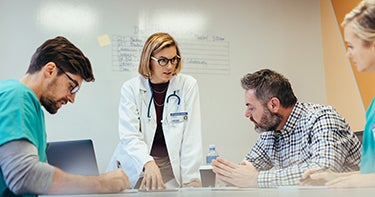 Career Outcomes
The MHCM program provides the skills and knowledge that strategic healthcare leaders need to advance within the organizations that they serve, as well as their own careers.
The MHCM can prepare you for roles including:
Clinical Director/Supervisor
Clinical Trials Manager/Director
Health Care Data Analyst
Health Care Operations Manager/Director
Hospital Manager/Director
Medical Staff Director
Quality and Safety Manager/Director
Risk and Compliance Manager/Director
Supply Chain Manager/Director
Frequently Asked Questions
Is the GMAT or GRE required for the Master of Health Care Management?
How long does the MHCM program take to complete?
A typical full-time student can complete the MHCM in as few as 3 semesters. Most students choose to take 2 classes at a time with degree completion after 5 semesters.
How much does the program cost?