Earn an MBA Without Interrupting Your Career
The Online Accelerated MBA from Cleveland State University can be completed in one year and is AACSB accredited. Each course is delivered 100% online in an accelerated format. Study on your own schedule from anywhere. It's the fastest, most convenient way to earn your MBA in one year.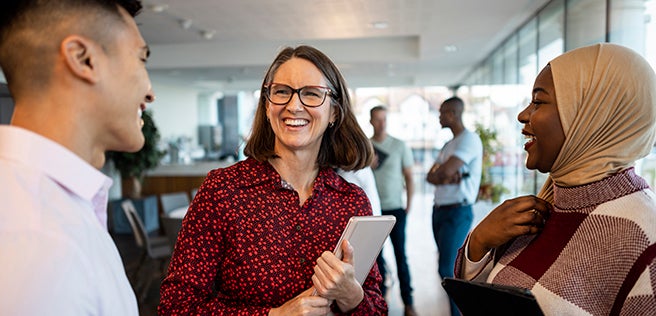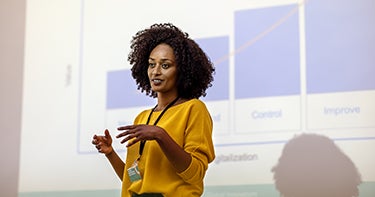 Time to Complete
3 semesters – begin in either the Spring (January) or Fall (August)
Credits
10 courses totaling 30 credit hours
Cost
$36,702 total – split over 3 semesters. $12K Scholarships available. Inquire for more details.
Program Highlights
It's no secret that earning an MBA can help build the leadership skills you need to take your career to the next level, help you advance within financial institutions and help you build your own business. An MBA from Cleveland State can also be helpful to those looking to change careers with exposure to different industries, functions, the network of peers, faculty and alumni can all help you if you are looking to pivot or change direction.
100% Online – study anywhere!
The cohort-based model provides a deep connection with your fellow classmates to enhance your professional network.
AACSB Accredited – just 7% of the world's business schools have earned accreditation by AACSB International, the hallmark of excellence in management education.
No business undergraduate degree? No problem. We've streamlined the pre-requisites to the Online Accelerated MBA to just four courses (10 credit hours). Email us to learn more at: graduatebusprograms@csuohio.edu.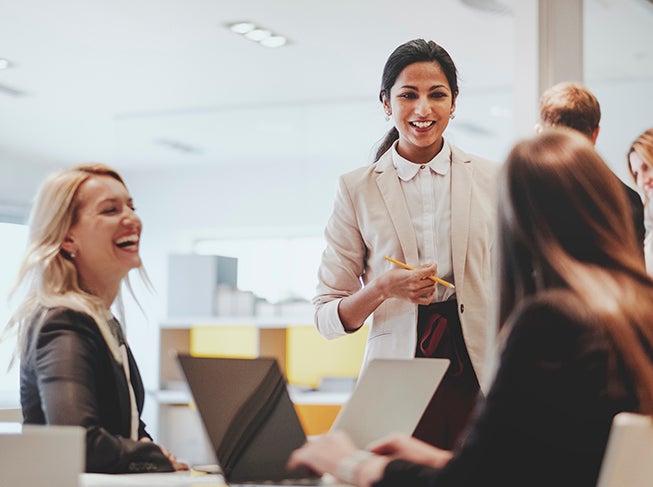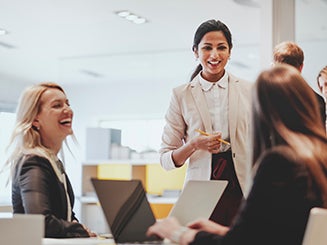 Learning Methodology
Using a cohort style of study, the Online Accelerated MBA program is 100% online and includes courses in:
Accounting
Business Analytics
Finance
Human Resources
Information Systems
Integrative Business Strategy
International Business
Leadership
Marketing
Operations & Supply Chain Management
Admissions Requirements
Requirements for admission include:
Admission to the Online AMBA program requires a minimum GPA of 2.75 for full admission. Lower GPA? Contact the department for alternatives.

No application fee.
Official transcripts of all undergraduate coursework.
GMAT or GRE is currently being waived.
Depending on your undergraduate degree, prerequisites may be required before starting the Online AMBA degree. These prerequisites may have already been fulfilled by your undergraduate coursework. See Foundation courses below.
Courses
Foundation Courses (May Be Required for Admission*)
*The following courses may be required if not completed at the undergraduate level.
| Course | Title | Credits |
| --- | --- | --- |
| ACT 500 | MBA Financial Accounting | 2 Credits |
| FIN 501 | Financial Management | 3 Credits |
| MKT 501 | Marketing Management | 2 Credits |
| OSM 510 | Analytic Methods | 3 Credits |
Program Courses
| Course | Title | Credits |
| --- | --- | --- |
| MBA 602 | International Business | 3 Credits |
| MKT 601 | Marketing Strategy | 3 Credits |
| ACT 600 | Managerial Accounting | 3 Credits |
| MGT 601 | Human Resources Management | 3 Credits |
| FIN 601 | Financial Policies | 3 Credits |
| IST 601 | IT for Competitive Advantage | 3 Credits |
| MGT 604 | Leadership and Interpersonal Effectiveness | 3 Credits |
| OSM 620 | Operations and Supply Chain Mgmt | 3 Credits |
| MBA 660 | Integrative Business Strategy | 3 Credits |
| BUS 575 | Intro to Business Analytics | 3 Credits |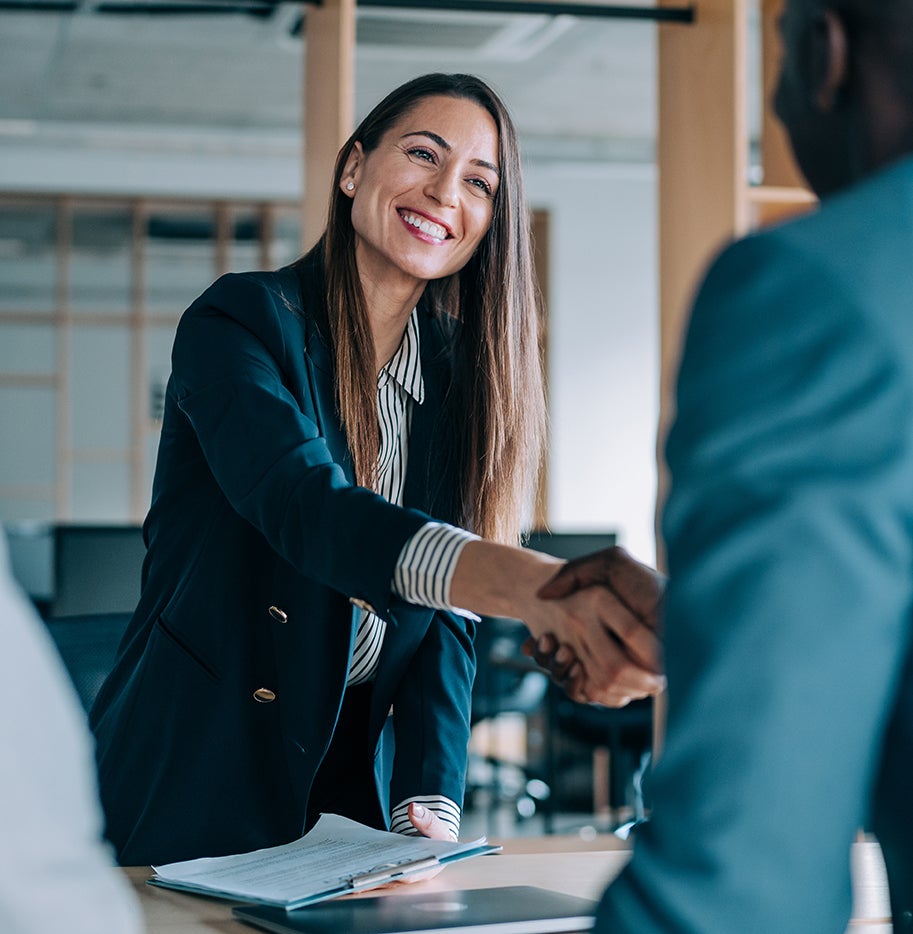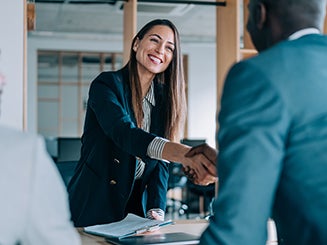 Tuition and Financial Aid
Tuition and financial aid for CSU programs are kept competitive so you can receive the education you deserve. Tuition for online programs and courses follows the same fee structure as traditional, on-campus programs and courses. Current CSU Graduate tuition costs can be found on the Bursar's website.
Approximately 70% of CSU's students receive some form of financial assistance. The University participates in or administers all the major federal and state grant and loan programs. In addition, CSU provides University grants and scholarships.
To begin the financial aid process, you will need to complete the Free Application for Federal Student Aid (FAFSA). You must file a FAFSA every year after January 1st to receive your financial aid. Cleveland State University's financial aid school code is 003032.
If you have any questions, visit the Financial Aid section of CSU's website, or contact the Financial Aid office.
Faculty
Our faculty in the Monte Ahuja College of Business are a diverse group of professors with industry-leading expertise in their disciplines and related, applied, professional business experience. The majority of faculty are actively involved in the community as consultants and members of professional organizations bringing a richness of practical application, in addition to creating top-notch research.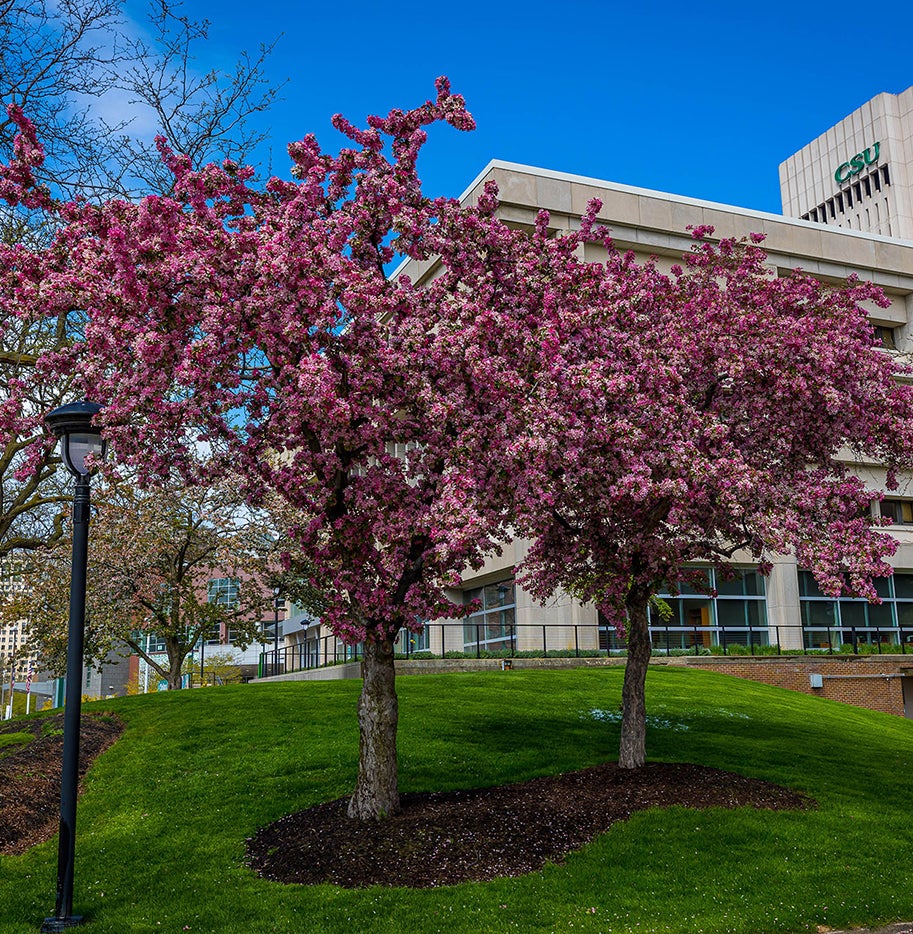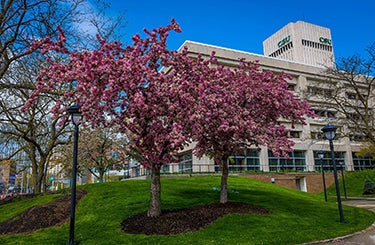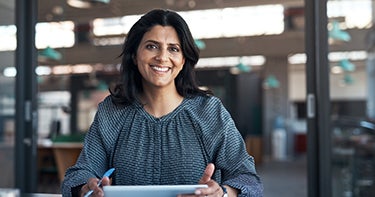 Career Outcomes
An MBA can prepare you to lead the industries of today, propel businesses to new growth opportunities, or create the future organizations of tomorrow.
Prepare for roles including:
Strategic planning/consulting
Business Development Director
Senior Project Manager
Vice President or Director (e.g. Accounting, Human Resources, Information Systems/Technology, Finance, Sales, Business Development, Sales, Marketing, Operations, Supply Chain, etc.)
Frequently Asked Questions
Is the GMAT or GRE required for the Online Accelerated MBA Program?
Do I need a business undergraduate degree to enroll in the Online Accelerated MBA Program?
No. If you do not have an undergraduate degree in business, you may be required to take 4 pre-requisite courses totaling 10 credit hours before being officially admitted to the Online Accelerated MBA program. To understand our admissions requirements better, please make an appointment with a graduate business advisor.
How much does the program cost?
In-state graduate tuition for the Online Accelerated MBA program is $35,943 and a $12,000 scholarship is currently available. The tuition is split evenly over three semesters. For the 2022-2023 academic year, those amounts are: $12,981.00 for the first semester and $11,481 for each semester thereafter.